# 010 IG Lapel Pin or Tie Tack
(These items will not be replaced because the artist who designed and manufactured them has left the country for parts unknown. )

Here is a lovely solid Pewter IG lapel pin or tie tac. This pin was ndividually hand-crafted and made of the finest American pewter.
Measurement is 1" high.
TWO only!
Price is $10, including shipping.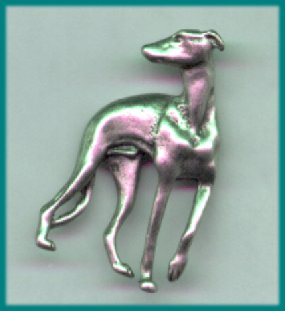 Sale of this item benefits the Health Fund.









Back to Rescue Items List