#108 2001 Rescue Calendar

This is the official IGCA Rescue calendar for 2001. It is a 13 month calendar (begins with December 2000 and ends with December 2001). Am. Sw. Ch. Py's Antoro (aka Kian) graciously posed for our full color cover. Inside is a list of our products, various IG related websites, oodles of Iggy pics, ITALGREY e-mail addresses, etc.



This is a WONDERFUL buy at $10.00 for the first copy and $6.00 for additional copies.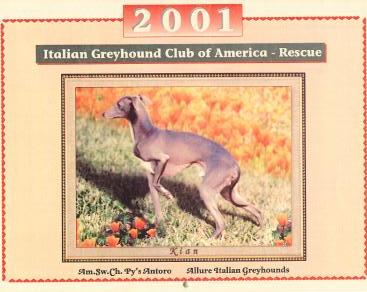 Back to Rescue Items List