<
#112 Artist Designed Note Cards
"Artist Designed Notecards"
by:Renee L. Patton
Thanks to Lynn Wisotzkey..artist designed notecards are available through
IGCA Rescue. They were obtained indirectly through the artist herself.
In each box there are 10 cards with envelopes.
Measurements are: 4.5" x 6.25". There are 5 styles available.
The paper quality is EXCELLENT..thick and durable!
Everyone needs notecards and they can be ridiculously expensive.
Purchase a box or two for holiday thank yous!
For quality cards like these....this is a GREAT DEAL!
These notecards are available in limited quantities only.
Originally these sold for $15 + tax per box.
We are selling them for $9 per box INCLUDING shipping!

The artist who designed these notecards is Renee L. Patton.
She lives and works in a small farmhouse in York County, Pennsylvania.
She graduated from Millersville University in 1985
and has exhibted in group shows locally.
She was raised among a family of artists in Lancaster County.
Her work, including this expanding line of notecards,
reflects an interest in the patterns and textures found in the natural,
crafted and synthetic worlds. By printing these cards on
recycled paper, the artist hopes to show that quality can go
hand in hand with concern for the environment.
Bird Egg Pattern

The Hummingbird egg, which can measure about .4 cm long and weigh as little
as .01 oz., is the smallest known bird egg. The largest egg known today,
weighing as much as 3.3 pounds, comes from the Ostrich. However, the
elephant bird which became extinct over 700 years ago laid an egg which
weighed up to 26 pounds!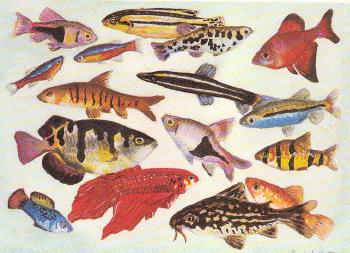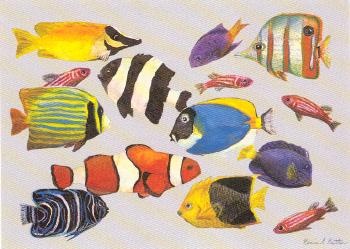 Back to IG Rescue Items