# 012 IG Pewter Heart Pendant or Ornament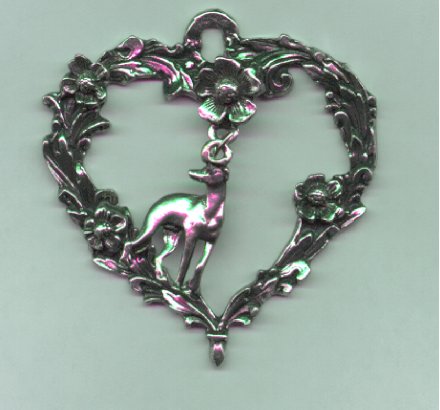 Pewter flowers with loop designed in a heart shape with IG suspended in the middle.
Individually hand-crafted and made of the finest American pewter.
(These items will not be replaced because the artist who designed and
manufactured them has left the country for parts unknown.)
Sale of this item benefits Health Fund.

Price is $19
Including shipping
7 only!!


Back to Rescue Items List