#144 IG Men's Ties GORGEOUS!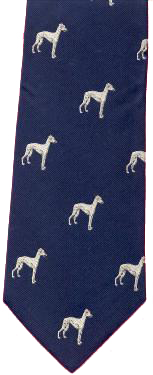 It's about time that the Italian Greyhound Daddy in your house had a new tie!!!
These standard size men's ties are Jacquard woven of a polyester blend.
The color is navy blue. They are fully dry cleanable.


Sale of this item benefits the IGCA Health Fund.


Price $38.00 including shipping.