#165 Lady & Italian Greyhound
by Royal Dux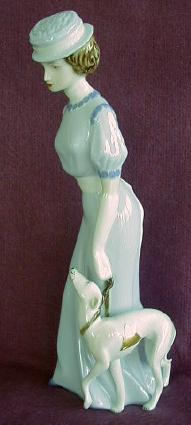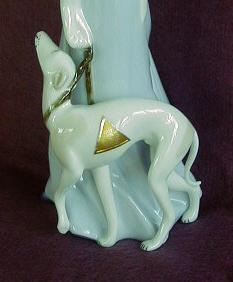 Here is a fine porcelain figurine of a lady standing next to her Italian Greyhound. The dog is incredibly delicate and graceful with a narrow gently curved tail. It is well proportioned and detailed. There is complete trust and love in this lovely pose. Measurement is: 9.5" H. On the bottom is the Royal Dux maker's mark along with two sets of numbers.

There is ONE of these figurines available ONLY!!! Any profit generated by the sale of these figurines will be used on behalf of the Italian Greyhound Rescue Foundation.

Price: $129 INCLUDING shipping (if you live in the USA. For international buyers...there will be an additional shipping cost.)

This figurine is EXQUISITE!!!!
---
Please email Judy Longhouse to order by check.