# 166 GREYHOUND WALLPAPER BORDER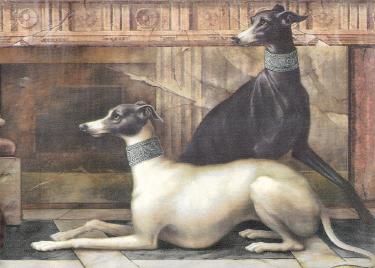 Here is a gorgeous pre-pasted wallpaper border of two exquisite greyhounds and a cheetah.
The paste is activated by loosely submerging a strip of this wallpaper into water.
Measurements per spool are: 9.5" W x 15 feet long.
PRICE IS $35.00, including shipping!



Please email Judy Longhouse to order.

Back to Rescue Items List