---
Pewter Wings with IG Charm Pin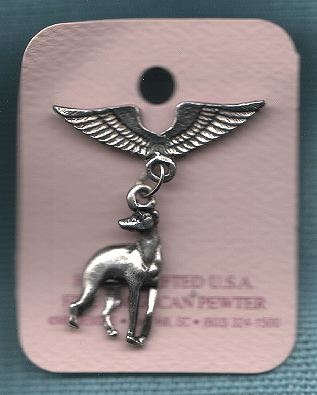 Suspended from outspread wings is a tiny, delicately made IG.
This design is individually hand crafted in the USA of
the finest American pewter.
The back of the wings are fitted with two tie tacs.
Measurement is 1.4" x 1.5"

Two Only
Price $17.00 each including shipping.
International shipping extra.
---
Please email Judy Longhouse to order by check.