##175 Jack-O-Lantern Iggy Pumpkin Pattern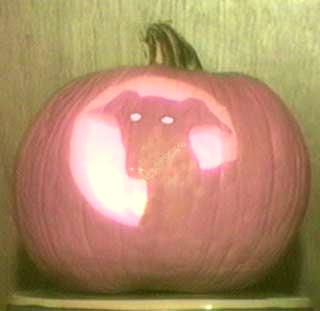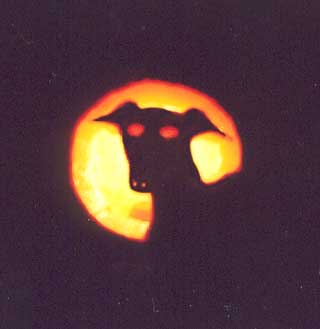 Blanche Wallace has devised a gorgeous pattern (template) for an
Iggy design within a pumpkin.
The pattern is made of paper - black lines on white paper.
Blanche and Ray will provide 2 sizes - one for a "small to medium" pumpkin and one for a "large" pumpkin.
You will have a great time using this template to make your own Iggy pumpkin!
The results can be enjoyed for the entire fall season!!!
Price $6.50 including shipping