#183 EXTRA WARM Skid Resistant Fleece Boots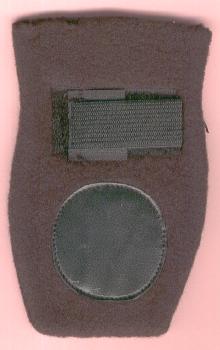 Warm Fleece Iggy Boots Be kind to Iggy's sensitive paws.
These fleece boots will protect your dog's sensitive paws from damp weather, ice, chemicals and salt on the roads. They also keep mud and sand off not only paws...but also formerly clean floors. The boots are made of fleece, have skid-reductions soles, soft fleece uppers and a velcro strap for a secure fit.
Each single set comes with 4 boots.
One size fits all.
price $12.00 including shipping
---
---
---
Here are some thicker and more skid resistant boots than the ones listed above.
Price $25.00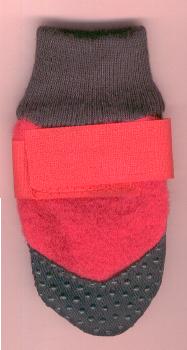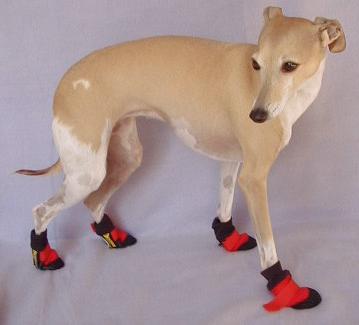 ---
.
Please email LonghouseJ@aol.com to order.
Back to Rescue Items List