#187 Elegant Black Faux Fur Lounge Coat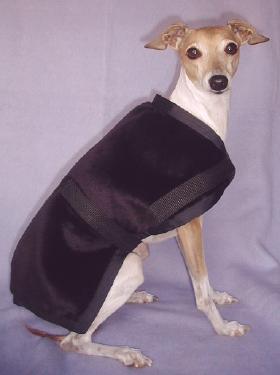 Thanks to Mary Frankio's mother and aunt we now have an elegant black faux fur edition to the lounge coat collection. These coats fasten via velcro strips and one size fits all. The fur on this coat feels like the softest velvet. This is a lovely, comfortable and warm lounge coat! Iggy will not only be toasty warm but look "expensive" & stylish as well!!
Price $25.00 including shipping .


Please email LonghouseJ@aol.com to order.

Back to Rescue Items List