# 019 Gondola T-shirts and Sweatshirts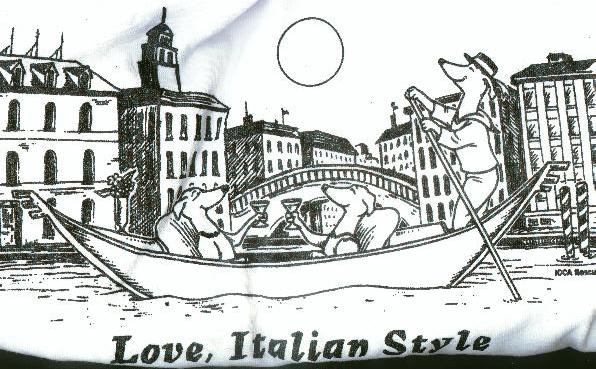 Another t-shirt, sweatshirt pattern that is now available through IG Rescue is
"The Gondola" design.
Mary Frankio has a buddy who designed a cartoon of 2 Iggy sweethearts riding in
a Gondola that is propelled by another Iggy.
The scene is obviously venetian.
Underneath the cartoon are the words:
"Love Italian Style"
and then in smaller letters off to the side, "IG Rescue".
The printing is in black and the t-shirt or sweatshirt color is in neutral.
T-shirts are $12
Sweatshirts are $18
Including shipping.
There will be an extra charge of $2.00 for XXL and XXXL sizes.

If using PayPal please indicate your choice of style and size
in the message window provided......Thanks!
Please emal Judy Longhouse to order.