Italian Greyhound Bath Beach Towel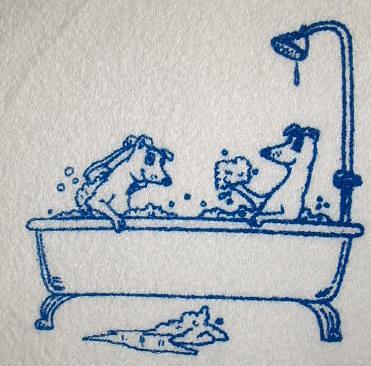 On the front of these fluffy white 25" x 39" large bath towels is an adorable royal blue cartoon of 2 Iggies in a bathtub. They are scrubbing away and creating an overflow on the floor <G> There is also the following printed message: "OFFICIAL IGGY BATH TOWEL". This is yet another Mary Frankio and friends creation!!
Your dogs will be toasty warm after their bath in these lovely towels!
Great for the beach, too!

Price $12 including shipping for USA residents. International shipping is extra.
Please contact Judy Longhouse to order by check.