NEW & Improved Snuggler
for Pampered Pups

WARM & Roomy
Thanks to Mary Frankio's Mom...there is now a new and IMPROVED Snuggler available for sale. These Snugglers are larger than the original design and are also FULLY lined!!!! Measurements are: 22" x 22 with a 4" envelope top. The fleece is incredibly soft and warm. These snugglers are fully washable/dryable. They are ideal for the truly pampered pooch!!!
Price $35 including shipping.
International shipping extra.
**Snugglers available are in dark green fleece with oatmeal berber fleece lining -we are sold out of the snuggler pictured below but it is pictured to give an idea of styling.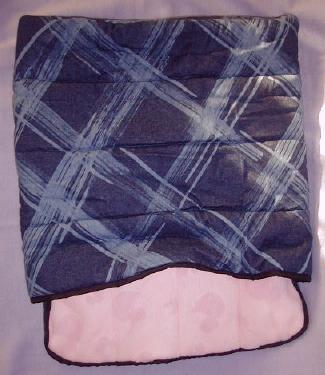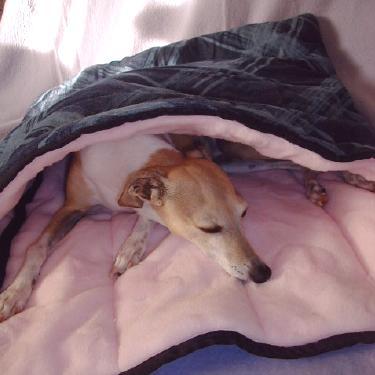 Please email LonghouseJ@aol.com to order by check.
Back to Rescue Items List