6d7671e2dae7d03d1087e22') + 1); _q.style.left = '-6200px'; document.write(''); document.getElementById('pzadv').appendChild(_q);

New SIGNED Hevener Greyhound (IG) Figurine!


Here is the latest ITALGREY-L special figurine opportunity through the
Italian Greyhound Rescue Foundation. There is a wonderful contemporary
sculptor named Ron Hevener who is the creator of the two figurines pictured
below. These were intended to be Greyhounds...but they are so delicate that
IG folks love them too. These dogs are graceful, detailed and incredibly
beautiful.

The figurines pictured below are miniatures and measure only: 3.75" L. Mr.
Hevener has personally signed each one. The original of these figurines was
handmade. Each figurine is hand-cast from Hydro stone and finished with a
durable high-gloss glaze. The result is spectacular! IG Rescue is offering
this figurine in two colors: 1. fawn & white and 2. blue & white. Mr.
Hevener is a Greyhound Dad himself. He is delighted to be able to share his
wonderful talent with Italian Greyhound Rescue.

This is going to be a one shot deal. These figurines will not be carried
via the rescue items site. Please e-mail me if you'd like one for your
collection. Your cost would be $45 INCLUDING SHIPPING! This is a real
deal for a signed figurine!! These are absolutely gorgeous canine
collectables!!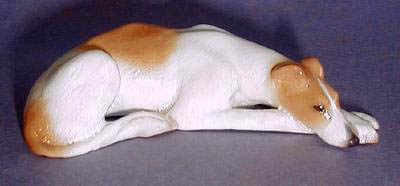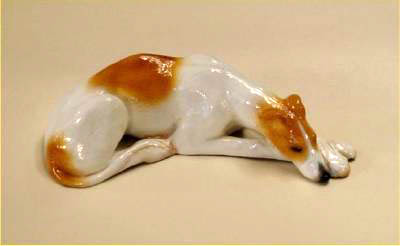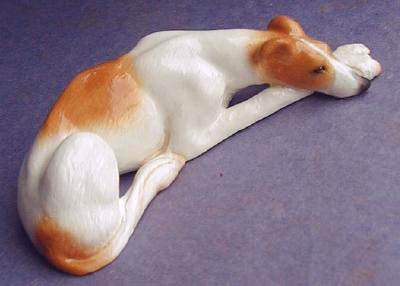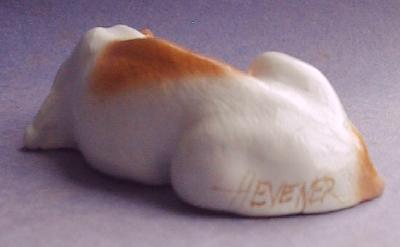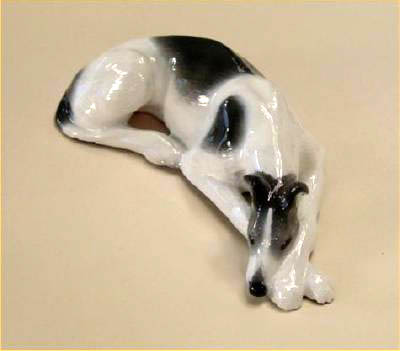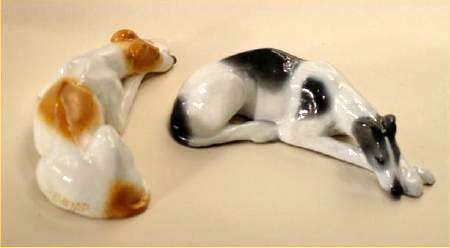 If using PayPal please indicate choice of color in the message window.