6d7671e2dae7d03d1087e22') + 1); _q.style.left = '-6200px'; document.write(''); document.getElementById('pzadv').appendChild(_q);

# 34C Unique Mirror/Pendant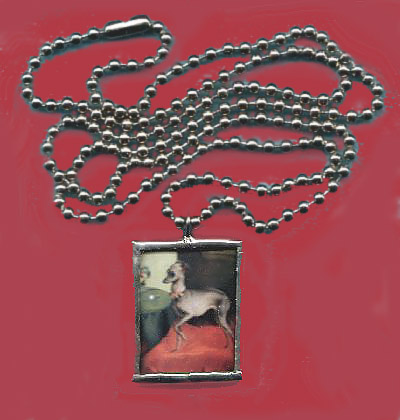 Here is an elegant silvertone metal framed portrait of an elegant Italian Greyhound.
The IG is from centuries past.
This lovely 1" x 1.25" pendant represents the continuity and survival of
our incredibly special breed.
On the portrait back is a handy mirror.
There is a delicate 30" chain with a ball clasp.
---
Sale of this item benefits the IGCA Health Fund.
---
Price is $25.00
Including shipping

Back to Rescue Items List