6d7671e2dae7d03d1087e22') + 1); _q.style.left = '-6200px'; document.write(''); document.getElementById('pzadv').appendChild(_q);



# 059 Zipper Pulls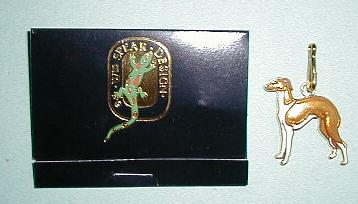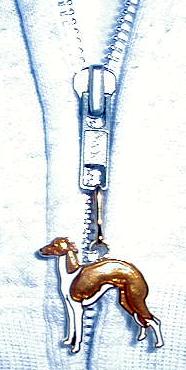 Here are original quality Iggy zipper pulls from Wm Spear Design in Alaska.
They will look great on sweatshirts, sweaters, jackets, coats ..
even window shades!!!
As shown there are two versions available:
fawn and white and "blue" (gray) and white.
Price is $14.00 for one
$12.00 for each additional one
Including shipping
Fourteen blue & white Iggies & Two fawn & white Iggies are available.

Proceeds from the sale of this item will benefit the Rescue Fund.


If using PayPal please indicate your color choice in
the message box provided......Thanks

Please click on first PayPal button to order one Zipper Pull.

Click on second PayPal button to order additional Zipper Pulls.

Please email Judy Longhouse to order.
Back to Rescue Items List