6d7671e2dae7d03d1087e22') + 1); _q.style.left = '-6200px'; document.write(''); document.getElementById('pzadv').appendChild(_q);




HANDS FREE CARRIER
FOR
YOUR Best Friend!

FRONT PET CARRIER FOR SMALL PETS
The Pet-A-Roo is carrier is a great way to take Iggy with you when you go out. This comfortable carrier slips on in seconds so you can place your dog in the kangaroo type pouch and head off to enjoy walking, hiking, shopping, chores.....while enjoying the companionship of having your best friend with you! Iggy will be comfortable and happy in the Pet-A-Roo while you both enjoy more together time!
Pet-A-Roo's superior design makes carrying your dog safe, comfortable, and easy! Inside there is a clasp that can be attached to a collar or harness. Your hands are free and you are still fulfilling Iggy's important need for contact!
This carrier is designed to accommodate small dogs and cats but may also work well with rabbits, ferrets, and other small animals.
In the pix below Gracie is sitting in an upright position. There would have been room for her to rest in a down position too! She LOVES this carrier and claims that it is very comfortable. It is also comfortable for humans with straps over the shoulders and also around the waist for extra security.
This carrier measures 12.25"W x 16"H x 9.5"D and is ideal for pets from 8 to 20 pounds
Sale of this item benefits the IGCA Health Fund.
Price is $35 including shipping or 2 for $59.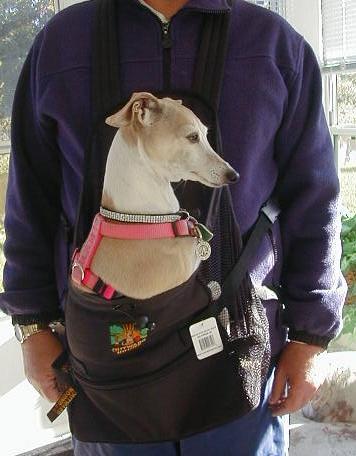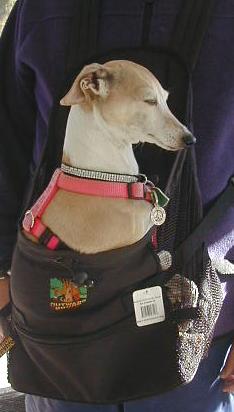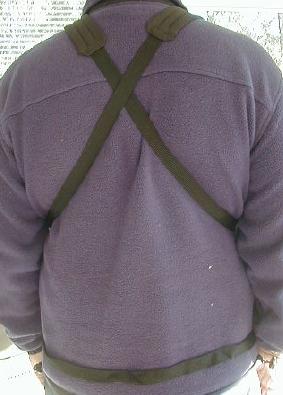 1 red

Due to both checks and PayPal payments,please email Judy re check payments and Patty re PayPal payments to insure availability. Thanks!

Please click here to order one-include color choice.
Please click here to order two-include color choice.

Please email Judy Longhouse to order.
Back to Rescue Items List