6d7671e2dae7d03d1087e22') + 1); _q.style.left = '-6200px'; document.write(''); document.getElementById('pzadv').appendChild(_q);

---

Etched Wooden Dog Plaques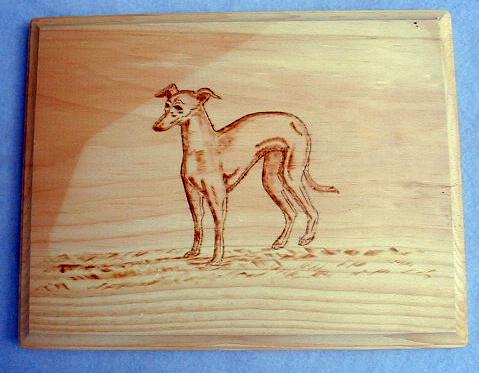 Plaque A
---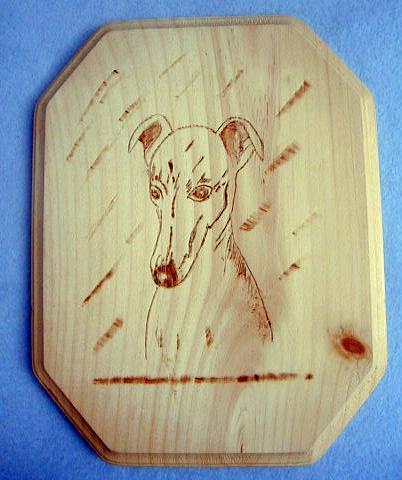 Plaque B
---
Here are original solid wood portraits of a graceful standing Italian
Greyhound and a gorgeous head study. These portraits were designed and burned into the wood by Ruth
Beall. Measurements are: 8.75" x 11.25". The contrast between the darker
tones of wood burning and very light pine wood is very lovely!!

One Only of each design.
Price $15.00 each, including shipping.
International shipping extra.
Click below to order plaque A.
Click below to order plaque B.
---
Please email Judy Longhouse to order.