6d7671e2dae7d03d1087e22') + 1); _q.style.left = '-6200px'; document.write(''); document.getElementById('pzadv').appendChild(_q);

---

Large IG Canvas Bag - Unusual Design!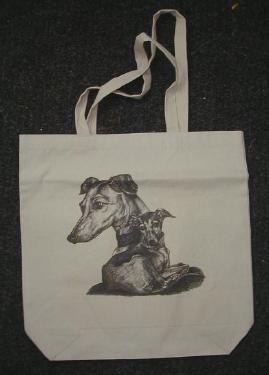 Here is gorgeous large canvas bag featuring both a full body IG and a
profile. The design is exquisite. The bag is sturdy and well made.

Measurements are 18" x 18".

There are TWO ONLY of these available.

They were donated to Italian Greyhound Rescue by Teddy Palmer of
the Tulsa Sighthound Hilton.


Price $25.00 including shipping.
International shipping extra.
---
Please email Judy Longhouse to order.