6d7671e2dae7d03d1087e22') + 1); _q.style.left = '-6200px'; document.write(''); document.getElementById('pzadv').appendChild(_q);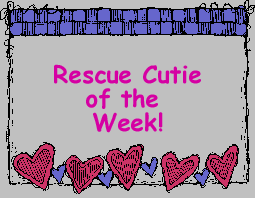 Here is the new "family" photo we had done two months ago. Every single one of the kids is a rescue. Each with their own story.
Sable was the first one, we saved her from the local SPCA in Houston. We had been there several times over a couple of days. There are so many sad faces too choose from! The one we had finally settled on had too much hair and aggravated my allergies. While trying to decide what to do, someone else adopted her. While looking around, one of the volunteers or employees came up to us and said that they thought we were special and she wanted us to have a special dog- Sable. The SPCA uses breed matching lists and calls the list first when ever an adoption becomes available. Thankfully, we were in the right place at the right time- who knows what we would have now! Well, Sable was / is very small. She was only six months old and all ready had seen more abuse in her young life than deserved! Here owner had passed away and a family in the building took her in. The kids proceeded to tattoo her- and, no it was not a doggie tattoo! I had never seen or heard of Iggies yet, but was immediately in love with her. All she wanted to do was to crawl inside my clothes! I did not yet know of their "ways". That was New Years Eve four years ago!
After bringing her home and proceeding to spoil her rotten, we started researching the breed via the internet. There was just so many wonderful sites with invaluable information. Seven months after bringing Sable home, we found a site listing rescues! After eight weeks of phone calls etc., we decided to add Houdini to the household. He came with excess baggage- he was grumpy, did not really like to be held, would snap at you, etc. It took many months of love and patience- now he is one of the most wonderful guys in the group. Still grumpy when he is not getting his way, but extremely loving and cuddling- maybe to an extreme :>). Houdini well deserves his name. During the first few months he would "escape" from the fully fenced back yard! We looked for holes, filled them. Checked for loose boards, nailed them. Checked for diggings and filled them and covered loose areas with stepping stones. Still, he could "escape". Added to this was the fact that when he did get out he had a particular game he liked to play. He would fun like a rocket (no surprise there now!), and stop until you were maybe 10 feet away. Then off he would go again. Finally we would just get in the car and get in front of him, he could run at least 20 mph! Stop the car at least 10 feet in front of him, and sure enough he did not want to be left behind! He would run to the car and jump right in! Still could not figure out how he was doing this until one day I was looking out of the kitchen window at just the right moment! He was jumping right up and over the six foot fence! From that day on, he was not normally allowed in the back yard unattended! He finally learned his lesson one day when he jumped into the neighbors yard. The one with two huge mean dogs! We had to go and get him with a ladder and back to our side of the fence! Since then, he has never jumped over the fence again.
For the next two years all went well, but we had caught the iggie fever. We decided that until we had moved into a larger place no more dogs. Well, five months ago we moved and yep- added more dogs! Again, via the web we found a breeder that was looking for a place for several of her dogs. We drove to the dog show in Beaumont, intent on selecting one and coming back home to Houston. Instead we brought back two! Dameon and Zappa. They are litter brothers who went out to two different homes and both were returned to the breeder. Dameon is the most stable of the two and truly loves to be loved and give love. He is warm and extremely affectionate! I have no idea why he was really returned, he is good, walks well on the leash, gets along with the other dogs and exhibits all of the characteristics that we have all come to enjoy and love about our sweet little Iggies! At any rate, he eats well, plays well and is in a loving home. His brother on the other hand, has clearly not lived a wonderful life! His front leg was clearly broken and not reset correctly if at all. In spite of this, he walks and runs just as well as the rest of the group. But, someone clearly abused him- he is so afraid of people!! Of the two of us, he has thoroughly bonded with me and a friend of ours. He follows me from one end of the house to the other. Even as I sit here typing, his right under my feet under the computer desk. After about a month or two, he now kisses me and cuddles with me. Not always for very long, but he clearly wants love and to know that he is ok here! It breaks my heart to see him go into shock with fear! He will not allow anyone else to touch him unless I am holding him. He breaks out into total shakes whenever my partner comes near him. Recently he has made improvements- a couple of friends have been able to hold and pet him more than ever before. He will come to my partner for treats, and if leashed, will willingly stay by his side. A friend of ours has stayed with them whenever we have had to leave. Surprisingly he loves her almost as much as me! We think that this is truly a sign of his healing from what ever mental scars he may have acquired. He has a long ways to go, but we are here to support and love him no matter what!
Well, that took us to four! We were sure we would never ever under any circumstances add any more to the family! Yeah right! Listers had asked me to consider being a foster home and sure enough shortly after bring Dameon and Zappa home, we got the call! We had our name on the waiting list at the SPCA when we found the two brothers. We had forgotten to take our name off of the list! Well, they called saying that someone had brought in a nine year old stray and asked them to put him down. Horrified I got on the list right away to see if there was a local rescue rep that could do something. No one responded so I rushed over to the SPCA and found a older, dirty, hungry and scared little iggie! He was dying for someone to take him home. He had just gotten over the mange and looked very weak. It was our intentions to just bring him home until a more permanent home could be arranged. We bathed him, fed him and then he got on top of the bed and rearranged all of the pillows into his own little fiefdom. It was so cute we could never give him up!
A rescue rep emailed saying they would take him off of our hands- but it was too late! He had made himself at home! So, now we have five! We have taken our name off of all the waiting lists and have clearly stated that no we can not be a foster home. Once one of these wonderful little bundles of joy come into our home, we could never give them up! Five is enough!

Richard Tesmer

Josue Casillas

Sable, Houdini, Dameon, Zappa and Skittles

rtesmer@kcpservices.com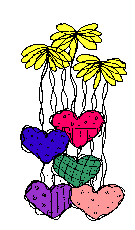 Back to Rescue Items List