6d7671e2dae7d03d1087e22') + 1); _q.style.left = '-6200px'; document.write(''); document.getElementById('pzadv').appendChild(_q);
---
In Case of Emergency Stickers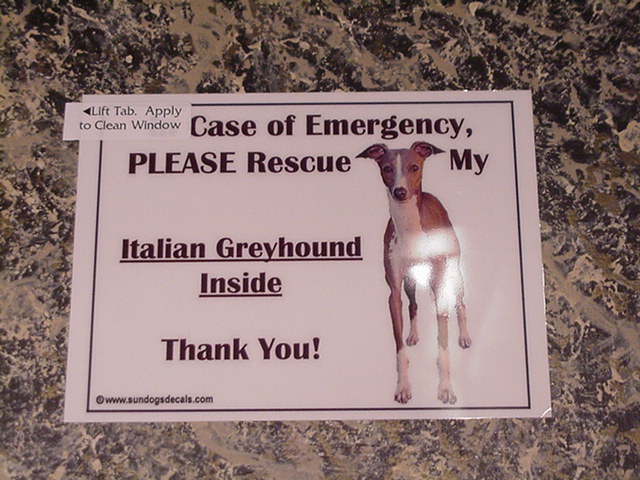 Many of you may have emergency stickers displayed on your homes, but these are IG specific! Lots of times people don't know what Italian Greyhounds are and these will help any rescuers to find your Iggy pronto! The stickers will provide peace of mind that any Iggy in need of rescue will be helped.
Donated by Holly Mastromatto.

These stickers are 5 1/4" wide and 3" tall.
5 plural, 1 singular only!

$6.00 including shipping.
---

3 plural only!
$6.00, including shipping.
Please email Judy Longhouse to order.
International shipping is extra on all items.