# PWD Portable Water Dispenser

PORTABLE WATER DISPENSER FOR DOGS. HANDI-DRINK IS ITS NAME..... 17 OUNCE CAPACITY. VERY EASY TO USE, HANDHELD DISPENSING. COMES WITH A BELT CLIP AND A 60" CARRYING STRAP.
SIDE NOTE, I KEEP ONE OF THEM IN EACH OF OUR CARS JUST IN CASE THE DOGS ARE WITH US AND GET THIRSTY. THEY HANG OFF OF THE BACK OF THE PASSENGERS SEAT ON THE HANGING STRAP. NO LEAKS, NO MESS.

The price is $10.00 including shipping for one or $18.00 for two, including shipping.
Sale of this item benefits IGRF.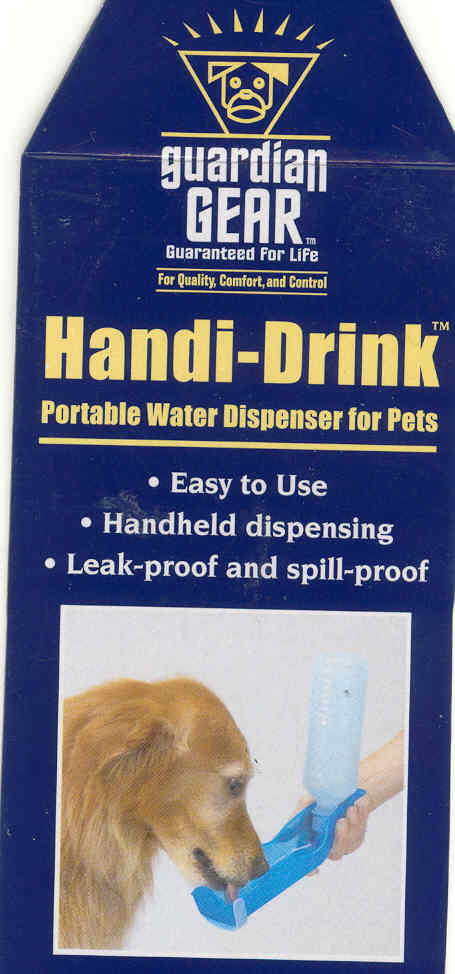 Please click here to order one.

Please click here to order two.

Back to Rescue Items List