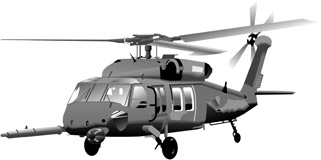 To: Rhiannon Barreda, Medivac Pilot in Iraq
and ALL of Our Wonderful US Military in Iraq and Afganistan
with Love and Gratitude
from the Entire Italian Greyhound Community



In addition to an awesome canine population the dog world is populated by the most wonderful humans in the world!!! It was my recent pleasure to meet an Army Medivac pilot stationed just north of Baghdad, Iraq. She flys a Blackhawk helicopter. Her name is Rhiannon Barreda. Rhiannon is a big-time dog lover and has a Pug and a French Bulldog of her own to love. Currently her own precious dogs are in a special Georgia program, where pets of military service people are fostered. There isn't much that Rhiannon wouldn't do for a dog. Anyway...Rhiannon has decided to save money from her military paycheck and donate directly to three dog Rescue groups. On multiple occasions she has donated directly to the Italian Greyhound Rescue Foundation. Rhiannon does NOT own an Italian Greyhound but cares deeply about them.

This lady is not a millionaire. She is risking her life on behalf of our country. I was incredibly touched by her donation. If you have a few minutes please consider taking the time to write to her at:


CW2 Rhiannon Barreda
C. Company, 2-3 AVN RGT
Unit #5011-0011
APO, AE 09378

Please thank her for her service to our country. Thank her for caring about a dog. And thank her for her donations to IGRF. If you have any cute stories about your own pets...Rhiannon would love to hear them. She LOVES dogs....any dog. If you have any pix that you could send her of your own dogs....please send. Put her on your holiday card list! We want her to know that the Italian Greyhound Community is grateful for her service to our country and also for her support of our breed. We want all of her military friends who might view this website to know that folks over here in the IG Community are behind them too!!! If you can think of any goodies to send her...she would be grateful for those too. Much too often Rhiannon sees death. She sees misery and she sees the worst of humanity. Maybe some of us could show her that there is still love in this world. Knowing Rhiannon she would share that message with others in our military who hunger for a touch of goodness.

No matter what your politics....we are all 100% behind our military. Anyway...I just wanted you all to know about this.

Please see below for the latest letter from Rhiannon and also take a look at her photos. You will be looking at an incredibly wonderful human being and also an American heroine.

LETTER FROM RHIANNON: :

"Judy,
The old address will reach me- just takes longer! My new one is:
CW2 Rhiannon Barreda
C. Company, 2-3 AVN RGT
Unit #5011-0011
APO, AE 09378

I sent some Christmas money to the French Bulldog Rescue Network as well as Pekingese Rescue. Org, to provide a happy holiday for my favorite squishy-faced creatures!! I wish I could save them all :( Attached are a few pictures of me on leave with my tiny man, Munchkin, and a few shots of me "at the office."
Give the Iggies my love!!

Rhiannon"
| | |
| --- | --- |
| | |
| Pre-flight Check | Pilot |
| | |
| Rhiannon and Tiny Man | Rhiannon and Tiny Man |